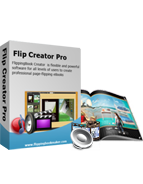 $299

Spa Theme Templates
The theme Spa provides marvellous looks and feel
Spa is flipbook building templates collection call on paying more attention to health.
All the templates support bottom-to-top flipping direction make the flipbook different from common ones.
Install quickly and easy to use without any assistant operations.

Free Trial
View Demo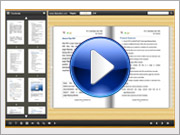 Take a Video Tour>>


FlippingBook Spa Themes for FlipBook Creator Professional
Spa provides 4 bottom-to-top flipping templates for you creating nice page-flip flash book in shorter time. We call it Spa because we adopt all the background images are the scenery of spa service which make body healthier. If you wish to be health, from now on, please treat yourself better. For example, you could always climb mountain, take hot spring bath, do sports, etc. Otherwise, you should balance your diet. This theme Spa reminds those people who forget taking good care of them of paying more attention to health. Before use these templates, you have to import the Alpha template 1.0.0 into the FlipBook Creator series of products.
How to install Themes for FlipBook Creator (Pro)?
Spa Themes Screenshot