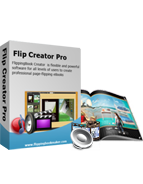 $299

Spaghetti Theme Templates
The theme Spaghetti provides unbelievable look and feel
The theme Spaghetti provides 4 templates with pasta decorating make flipbook outstanding from common ones.
The output flipping book enables people operate all the considerable digital functions.
Install quickly and easy to use without any complex assistant operations.

Free Trial
View Demo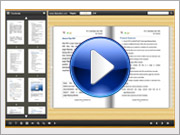 Take a Video Tour>>


FlippingBook Spaghetti Theme for FlipBook Creator Professional
The theme Spaghetti provides delicious pasta taste templates making your online flipping book gorgeous and outstanding from common electronic books. With the powerful interactive functions assistant and the decent decorations, your flash flipping catalog or book must draw much attention from networking which improve the potential sales. Why the theme Spaghetti different from others? We set food as theme for arousing people desire nice food. I guess Spaghetti must be a form of art for its good look and wonderful inside. The 4 template help quickly create stunning flipping book for online publishing absolutely for free. You can easily import them in FlipBook Creator (Pro) and apply to your PDF files within few minutes. The output all-in-one flipping files can be uploaded online, burn to CD/DVD, converted to executable file, etc.
How to install Themes for FlipBook Creator (Pro)?
Spaghetti Theme Screenshot