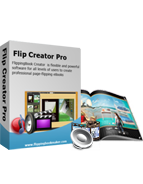 $299

Still-Nature Theme Templates
The theme Still-Nature provides marvellous looks and feel
This theme exhibit the inner beauty of still natural objects.
Full facilities templates build a powerful page-flipping book without heavy workload.
Easy-to-use, you can easily import and apply to your digital page-flip book.

Free Trial
View Demo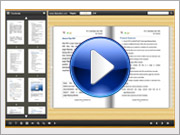 Take a Video Tour>>


FlippingBook Still-Nature Themes for FlipBook Creator Professional
This theme is as the same as the previous it provides 4 free templates each display its own pattern. In this view, you can see the inner beauty of some special natural objects. For they keep still and omit its atmosphere, you will step into another world different from realistic but rely on. You can put on some casual magazine about health, diet, sport, etc. It would be better with the wonderful background decorating. The thinkable facilities listed on the bottom menu line, you can switch full screen, zoom, share, sound, auto flip, etc. To your surprised, these templates can be installed in the built-in templates panel and apply to the output flipping book within 2 steps. This templates integration makes the online publication much easier and in a shorter time.
How to install Themes for FlipBook Creator (Pro)?
Still-Nature Themes Screenshot