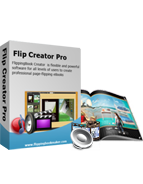 $299

Streamline Theme Templates
The theme Streamline provides marvellous looks and feel
These free themes describe sorts of dancing leaves, colorful light and wide lines.
Stunning look and feel make your page-flipping book much more unique.
Install quickly and easy to use without any complex assistant operations.

Free Trial
View Demo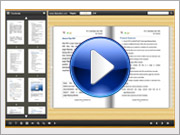 Take a Video Tour>>


FlippingBook Streamline Themes for FlipBook Creator Professional
Streamline abstracts some simple lines or patterns and colors and then integrates them into 4 free templates available for flash flipping book building. Their gorgeous styles impress people like you who always read book online. In fact, these templates are so different from the common ones that you viewed in other websites because they adopt the interactive designs, and they are connected with FlipBook Creator (Pro). In fact, you should first import them in FlipBook Creator (Pro) and then make use of its built-in settings (more than 80 settings) to completely control the output flipping book appearance. At the range of the software permits, the output flash flipbooks can be more popular than others at the area of electronic publication.
How to install Themes for FlipBook Creator (Pro)?
Streamline Themes Screenshot