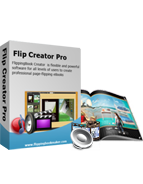 $299

Sunbeach Theme Templates
The theme Sunbeach provides marvellous looks and feel
Sunbeach combines the scenery of sunshine and beach helps you build warm and comfortable page-flipping catalog.
The interactive designs facilitate the process of reading and improve the interesting sense.
Imported quickly and allied easily without any complex assistant operations.

Free Trial
View Demo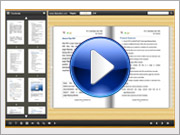 Take a Video Tour>>


FlippingBook Sunbeach Theme for FlipBook Creator Professional
Have you ever lost yourself in the warm and comfortable sunshine beach? This theme of Sunbeach collects 4 good-looking beach images and then converts them to decent templates which can assist you in the shorter time to make attractive page-turning book for being published online for more people viewing. The output flash books look so different from the common ones. It must win more attention and sales comparably. These templates are specially provided people who have not enough time to design or do not know how to design. The smart designs and elegant background images become plain files to shining flash page-flip book with several minutes. On the start of publishing, it has the upper hand.
How to install Themes for FlipBook Creator (Pro)?
Sunbeach Theme Screenshot