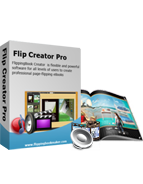 $299

Sunflower Theme Templates
The theme Sunflower provides marvellous looks and feel
Sunflower make life full of sunshine and make dull book different.
It provides 4 calendar form of templates help you build gogerous online catalog in the shorter time.
Imported quickly and used easily without any complex assistant operations.

Free Trial
View Demo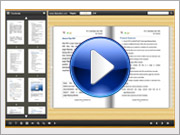 Take a Video Tour>>


FlippingBook Sunflower Theme for FlipBook Creator Professional
This theme Sunflower will make your life full of sunshine. As you see there are 4 templates packaged in. It is the professional tools that help you create flipping papers in less time than before. All the settings gathered into the theme so that you can get more selections. The creative bottom-to-top flipping direction makes the usual flipbook more special and incredible. You could hardly believe it can flip from bottom to top like a calendar. The wide-page files will become more attractive if adopt this kind of templates.
How to install Themes for FlipBook Creator (Pro)?
Sunflower Theme Screenshot