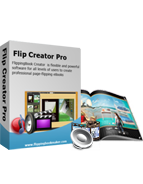 $299

Sunset Theme Templates
The theme sunset provides marvellous looks and feel
This theme is relevant with the broad landscape of sunset.
The four free templates help you quick build professional product catalog.
Install quickly and easy to use without any assistant operations.

Free Trial
View Demo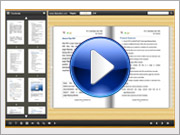 Take a Video Tour>>


FlippingBook Cool Line Themes for FlipBook Creator Professional
Would you like to enjoy the sunset? Or have you ever sighed for the vast spectacular landscape. This theme provides four free templates for quick building page-flipping catalog are relevant with the grand scene of sunset. It is very easy to import the templates in FlipBook Creator (Pro), only if import the thm (templates) format files in the built-in template panel and then apply to the current flipping book. These stunning templates allow you to create flipbook within several seconds without any complex designing workload. Moreover the output page-flipping books are quite professional.
How to install Themes for FlipBook Creator (Pro)?
Sunset Themes Screenshot