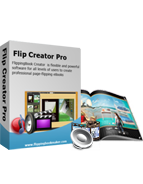 $299

Switzerland Theme Templates
The theme Switzerland provides marvellous looks and feel
Theme Switzerland directs the flipping book at the wonderful snow mountain in Swiss.
Improve the entire external performance of the output flipping catalog.
You can import the templates and then apply to your common PDF easily.

Free Trial
View Demo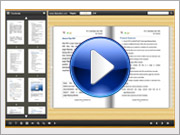 Take a Video Tour>>


FlippingBook Switzerland Theme for FlipBook Creator Professional
Switzerland is a landlocked country geographically divided between the Alps, the Central Plateau and the Jura, spanning an area of 41,285 km2 (15,940 sq mi). The wonderful and heart-shocked scenery attract people all over the world to visit in every year. Its easygoing life and rich milk productions impress almost all the people who have or not been there. We adopt Switzerland scenery to make free templates helping create glowing online publications with stunning flipping effect and Swiss unique fresh air. Also the theme SWITZERLAND guides you to enjoy a refreshed fairy land you might never imagine. Importation is only within several steps which enables you build professional flipping catalog in shorter time.
How to install Themes for FlipBook Creator (Pro)?
Switzerland Theme Screenshot