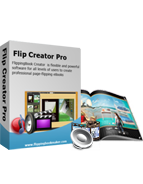 $299

Vineyard Theme Templates
The theme Vineyard provides marvellous looks and feel
Vineyrad supply good wine also provides flipbook templates facilitate build professional page-flip book in shorter time.
These templates is fresh and lovely make your common book shining and different.
Imported quickly and allied easily without any complex assistant operations.

Free Trial
View Demo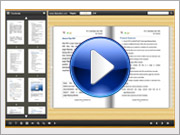 Take a Video Tour>>


FlippingBook Vineyard Theme for FlipBook Creator Professional
Vineyard produces fresh and delicious grape and sweet wine make life more colorful. Simultaneously, we can enjoy the beautiful sceneries in vineyard. Sunrise, sunset, cloud, rain, everything in vineyard is so wonderful that we almost lost ourselves. Now, you will get templates collection named Vineyard. Of course, it is relevant with sunning vineyard takes you to the lovely place fulfilled grape trees. In the theme Vineyard, you can get 4 free templates which become your considerate assist you create incredible flipping books in shorter time. These templates make single page in the central place but two pages, if your page is wide, you can try to use it so that make it more clearly.
How to install Themes for FlipBook Creator (Pro)?
Vineyard Theme Screenshot