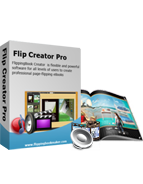 $299

Warm-Sun Theme Templates
The theme Warm-Sun provides marvellous looks and feel
Simple provides four free templates help build professional online flipbook quickly.
Support powerful interfactive function only can be applied in digital books.
Install quickly and easy to use without any complex assistant operations.

Free Trial
View Demo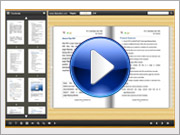 Take a Video Tour>>


FlippingBook Warm-Sun Theme for FlipBook Creator Professional
Theme Warm-Sun collects 4 elegant images related with warm sun as background make common book look better. You can produce a perfect page-flipping book in the shortest time because you needn't waste too much time on how to design the templates and how to make it flip perfectly. With these free templates' help, everything becomes simple. The process of building page-flip book is not complex anymore. Simultaneously, the output flipping book looks so nice that after published online, you get more attention and win more sales than before. This theme makes gray colorful, you know the plain office file become outstanding after adopt these templates.
How to install Themes for FlipBook Creator (Pro)?
Warm-Sun Theme Screenshot